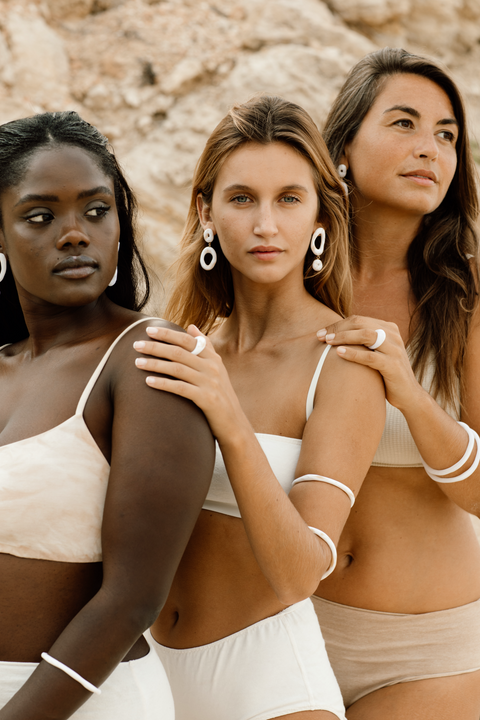 About Skinny Dip
Established by Morgan McGoff in 2018, Skinny Dip Jewelry is a jewelry and  accessories brand inspired by nature, easy living, and go-to closet staples. We  aim to encourage our customers, through our creative voice and jewelry, to live  life "in the skinny." This term of phrase translates for us to "living as your  authentic self." 
While skinny dipping is most often referred to the act of swimming in the nude,  to us, it refers to so much more. Our creator, Morgan, strives to live as herself  and not conform to what society expects. This act does not come easy or even  naturally at times, especially in today's society, which is why we encourage our  audience to meet themselves where they are in the moment. Embracing who  you are and living "in the skinny," even if it's just for a moment, is one of the  most beautiful acts of self love and care you can give to yourself.  
Our jewelry serves as a tool to remind the adorned, as they see themselves in  Skinny Dip, that they are showing up for themselves and embracing all that they  are in that moment.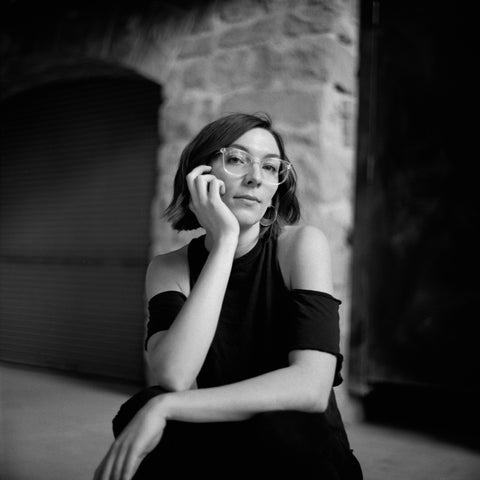 About the Creator
Morgan was raised in a small town in Indiana right outside of Cincinnati, OH and  dreamt of being an artist when she grew up. She studied photography at the  University of Cincinnati in the DAAP program and earned her BFA in 2014. She  has run a photography business, consulted in photography & social media, been  a ghost writer, and co-owned and operated a flower cart business all before  creating Skinny Dip. When Morgan isn't "Skinny Dipping" you can often find her  with her partner and fellow small business owner, Kyle, and their sweet mini  aussie pup, Oakley, aka Oakie-Doke, aka Oak, aka Oakie, aka Sweet Girl, aka  Stinker, aka Stinkarella. You can usually catch Morgan and Kyle getting bagels,  coffee, croissants, or a drink while Oakley gets pets and compliments.
A NOTE FROM THE CREATOR:
Welcome to Skinny Dip, and thank you for being here! 
SDJ has easily become one of the biggest and greatest aspects of my life and  having you here means dreams are coming true. 
I started Skinny Dip somewhat accidentally by way of showing off my creations  made with the underrated medium that is polymer clay. This therapeutic and  creative act stepped in during a particularly hard time in my life. Skinny Dip  helped to save me from a hyper anxious and depressive life in which I did not  feel I was being true to my authentic self. By creating and building something  new, I found myself breaking out of a false mold that I and society's  expectations had created.  
I'm greatly inspired by nature in all of its forms but especially by water. Life, like  in a flowing river, becomes easier when you surrender to the current and to who 
you are. When I surrender to who I am, I find myself in love with the sensation of  being free. I also try to free myself from everyday stresses like the "simple" act  of getting ready. This is why I love creating go-to jewelry that looks great with  anything in mine and other's closets. Being able to choose something without  that pesky analysis paralysis allows me to dive straight into authenticity at the  top of my day. 
This business and the creativity of it all allows me to live more authentically each  and every day. Being able to share that spirit with others through my art is what  makes Skinny Dip Jewelry so special. So again, thank you from the bottom of  my heart for being here, for enjoying my work, and for wanting to live more  authentically in life with me. 
With love, 
Morgan